Nicholas Dellis
Headmaster
Mr. Dellis was born and raised in Milwaukee, WI. He served four years in the U.S. Army as an Airborne Infantryman where he was stationed at Ft. Richardson, AK and deployed to Afghanistan. After his service, Mr. Dellis moved to Louisville, KY in order to attend Boyce College where he received his Bachelor of Science in Humanities. He worked as a teacher and assistant headmaster at a classical Christian school while completing his Master of Arts in Christian Education at The Southern Baptist Theological Seminary. Mr. Dellis and his wife Stephanie have two children (Sophia and Declan) and are members of Missio Dei Fellowship.
Courtney Tautges
Kindergarten Teacher
Mrs. Tautges was born and raised in a little town outside Kansas City down the street from a little farm with three goats and an old white horse. She was homeschooled from K-11th grade, and grew up playing in the sunshine and dirt. She learned from her parents how to work, how to love God's Word, and how to love God's creatures great and small. She has been overwhelmed by God's kindness to give her an incredible husband in Taylor and three vibrant and hilarious children. She has called Missio Dei Fellowship home since they moved to Kenosha in 2015, and is humbled by the opportunity to serve her church family. She loves to cook, garden, and go on evening walks with her family.
Melanie Tetrick
First Grade Teacher
Mrs. Tetrick was born and raised in Wichita, KS. She has always had a passion for teaching and received her BA in Elementary Education through Baptist Bible College in Springfield, MO. In 2000, she married the love of her life, Jason, shortly after graduation and taught K-4 for almost 2 years before starting a family and becoming a stay-at-home Mom to their four children. Her two oldest boys are currently pursuing college degrees and her daughter and son are in high school. In 2010, God brought Jason and Melanie to Missio Dei Fellowship where they have served and been served faithfully. Melanie returned to teaching 4 years ago specializing in working with special needs children. It was during this time that the Lord began to prepare her heart with a desire to offer parents a better choice in education. In her spare time she enjoys being in the great outdoors and spending time with her family.
Rebekah Gilbert
Second Grade Teacher
Mrs. Gilbert and her husband, Pastor Grayson have been at Missio Dei Fellowship since 2011. They have been gifted with three wonderful children, Silas, Ava, and Ryleigh, two of whom currently attend the school.
Esme Randle
Third Grade Teacher
Mrs. Randle was born and raised in Mexico. At the age of fourteen she moved to the states where she finished high school and attended community college. At the age of 21 she received the free grace of God and gave her life to Christ. She and her husband have four sons. She homeschooled all four of her sons for their elementary education, with the oldest recently going off to college and the younger three attending a private online classical Christian school. She has been a member of Missio Dei Fellowship since 2000, where she has served in various ministries. She loves teaching children and discipling younger women. She gets excited about a good cup of coffee and delights in a house full of people sharing in the fellowship of the Lord.
Angela Arthur
Fourth Grade Teacher
Mrs. Arthur was raised in Zion, IL. She attended the University of Wisconsin Parkside and graduated with a degree in Business Management with a concentration in Human Resource Management. She began attending Missio Dei Fellowship in 2009, just a couple years after she and her husband got married. They have four children, three daughters and one son. She taught her children at home for eight years and is now the second grade teacher at Imago Dei Classical School. She can't wait to see how the Lord will bless the school as they seek to nourish and cultivate the souls of the students.
Laena Mueller
Choir and Music Teacher
Mrs. Mueller was born and raised in Kenosha, WI; there she resides with her dearest friend and husband Mark, and their four children. She studied music at the University of Wisconsin - Parkside, is pursuing Kodály Certification at New Saint Andrews' Chenaniah Summer Music Institute, and serves as the Worship Arts Director at Missio Dei Fellowship. Laena has also taught violin privately for over a decade, where she first discovered her love of teaching. Laena is delighted and so grateful to be able to pass on the beauty and harmony of music to the next generation. She looks forward to undergoing her Kodály certification, and bringing this unique, superior method for Music Education to Imago Dei Classical School.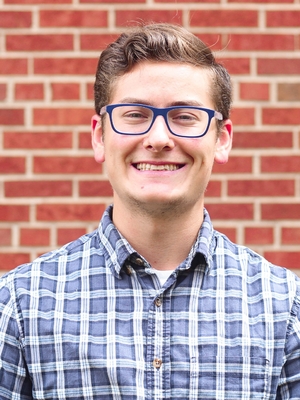 Daniel Perron
Strings Instructor (Extra-Curricular)
Mr. Perron was born in Zion, Illinois, and now resides in Twin Lakes, Wisconsin. In 2020, he started attending Missio Dei Fellowship, and shortly became a member thereafter. After being home educated K-12, Mr. Perron attended and graduated from Lake Forest College, Illinois as Magna Cum Laude with a Masters in the Art of Teaching and a Bachelors in Music Education. While studying at Lake Forest College, he worked with school orchestras, bands, and choirs all across the North Shore in Illinois: Highland Park, Lake Forest, Deerfield, Waukegan, and Lake Bluff. He is also a classical and jazz pianist. Mr. Perron currently teaches full time at Bullen Middle in Kenosha as the orchestra director.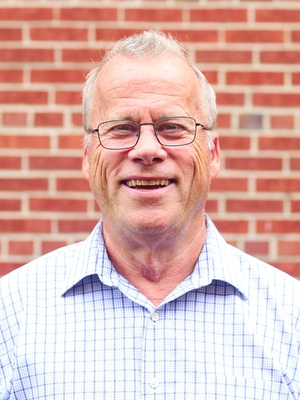 Tim Stocker
Archery Coach
Mr. Stocker was drawn to Christ at the age of 21. He graduated from college with a BA in Christian Education and has been married to his wife Sherri for 35 years. Mr. Stocker has actively participated in the sport of archery for over 40 years and has partnered with Missio Dei Fellowship for over 15 years teaching the sport as an outreach to the community and an activity for those in the church.
Mort Papenfuss
Archery Coach
Mr. Papenfuss and his wife, Pam, have been attending Missio Dei Fellowship since October 1988. He started shooting archery when he was eight years old. He loves the challenge of archery; Even the best miss occassionally. It's a sport that keeps you on your toes. His goal at Imago Dei is to teach students patience and perseverance in archery and to do so safely.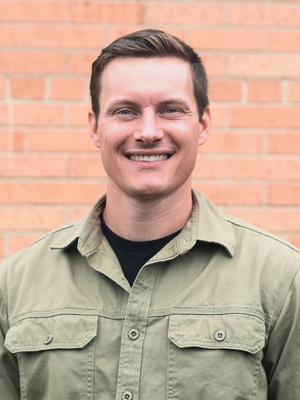 Taylor Tautges
Chairman of the Board
Mr. Tautges was raised in Sheboygan, WI and considers himself blessed to have received a homeschool education. After graduating high school, Mr. Tautges joined the U.S. Army Reserve. He spent a total of eight years in the Military Police Corps and completed a deployment to Afghanistan. After returning from deployment, Mr. Tautges completed a BA in History from Thomas Edison State College. After college, he married and pursued a career as a Firefighter/Paramedic. Mr. Tautges and his wife Courtney moved their family to the Kenosha area in 2015 when he was hired by a career fire department. They now have three children whom they wish to provide a royal education. Mr. Tautges enjoys reading and avoiding whatever is currently popular.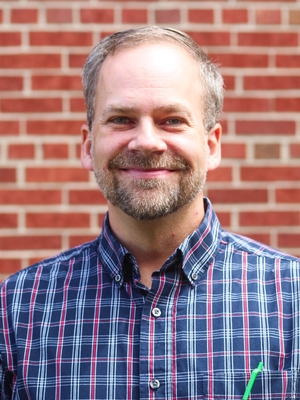 Jon Randle
Vice-Chairman of the Board
Mr. Randle is a lifelong resident of Kenosha. He and his wife have been attending Missio Dei Fellowship since shortly after they were married over twenty years ago, and they are now the parents of four young men. He currently serves as an elder at Missio Dei and is involved in various ministries. Jon enjoys reading, spending time with family and friends, and helping the saints to grow in Christlikeness.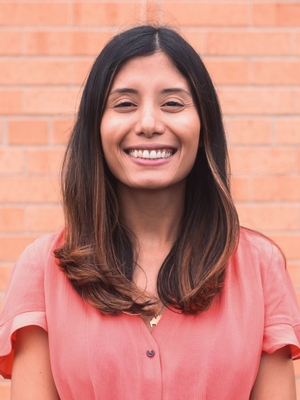 Evelyn Hamilton
Secretary of the Board
Mrs. Hamilton has been a member of Missio Dei Fellowship-Milwaukee since April of 2019. Before coming to the United States, she studied law in her country of origin, Venezuela, at the University of Carabobo and graduated as an attorney in the class of 2013. Mrs. Hamilton practiced labor and corporate law with Sanoja, Lai & Associates for 3 years. In 2017, she moved to the United States and completed her Masters of Law at UW-Madison and was admitted to the Wisconsin State Bar on September 17, 2019. Currently, she works for Zetley Law Offices, a Tax Law Firm located in Downtown-Milwaukee. Mrs. Hamilton enjoys spending her free time with her husband, David, and investing in her church's community; she especially enjoys serving and spending time with others. She brings her passion for sound biblical teaching and experience in the law to complement Imago Dei Classical School's Board of Education.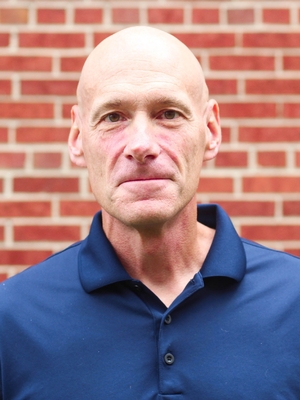 David Fantl
Board Member
Mr. Fantl was born and raised in Milwaukee, WI. He studied and received his Electrical Engineering degree from the Milwaukee School of Engineering. Presently he works at NXP Semiconductors as an Electrical Engineer. Mr. Fantl has a passion for working with individuals who have intellectual disabilities. Presently he serves on the Board of directors at Shepherds College and has coached several Special Olympics sports for over a decade. Mr. Fantl and his wife have been attending Missio Dei Fellowship for 20 plus years. He enjoys spending time with his wife Karen and in his spare time enjoys fishing and hunting with his dogs.
Jonathan Remmers
Board Member
Mr. Remmers grew up in the Greater Boston area where he came to faith at age 13 through the ministry of First Baptist Church of Sudbury. He studied Theater Arts at the University of Massachusetts which led him to work as a fundraiser for the American Repertory Theater located in Cambridge, MA. In 2018 he moved his family to Kenosha, WI to raise money for College Scholarships through the University of Wisconsin – Parkside. He, his wife Norah, and daughters Cassidy & Fiona began attending Missio Dei Fellowship shortly after moving and care deeply for the community here. It is his hope that the Imago Dei Classical School will be a place of sound biblical learning that prepares children to walk in the way of The Lord for years to come.